Creating a Member Account
After you have successfully created a Main Account, you are required to create Member Account(s) for MutualDropship.
To create a Member Account, please log in to Sub-Account Platform before proceeding with the following:
1. Click on "Create a member" from the Members page.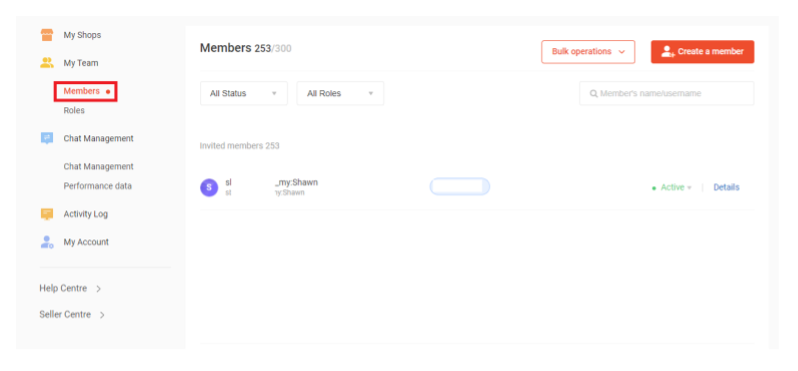 The Members page allows you to Create a member, where you can enter the member's information and choose the member's permission details.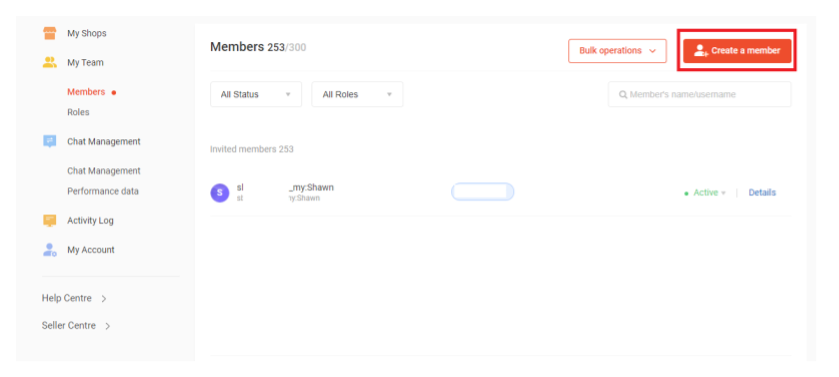 2. Fill up all the details accordingly and click "Next: Permissions".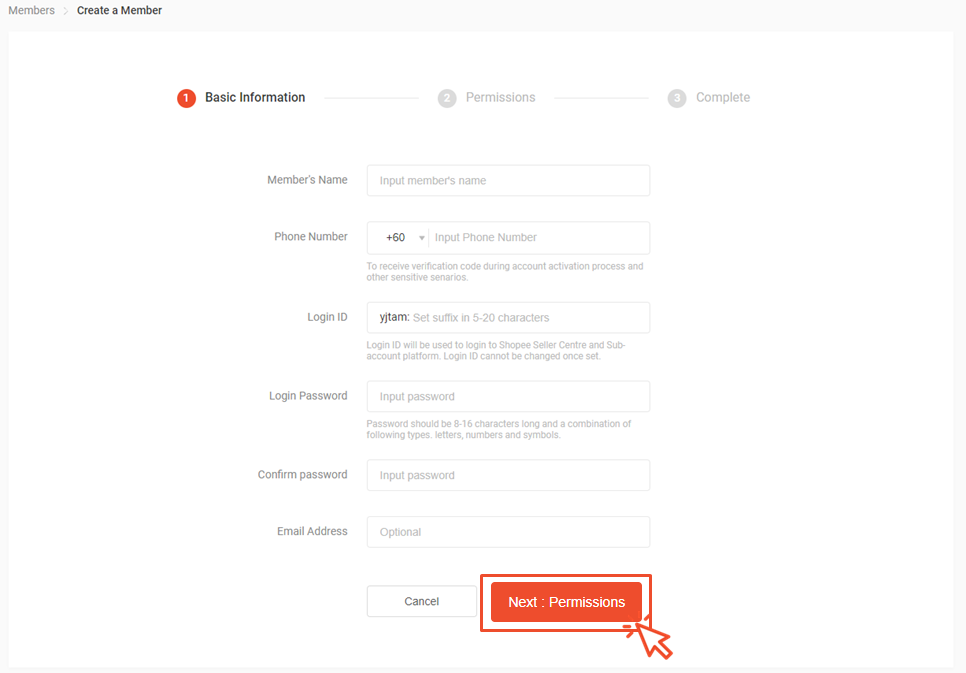 Name: MutualDropship
Phone Number : The same customer number
Password: Defined by the client and sent to the dropshipping agent
email: mutualtradecn@gmail.com
3. Select the role for your member by choosing from the dropdown.
By default, the roles available are as follows:
Administrator: Administrator has full permissions to all platforms and functions, except adding or editing administrators.
Merchandiser: Merchandiser has full permission on Seller Centre for My Products, Marketing Centre and My Shop Categories.
Fulfilment: Fulfilment role has full permission on Seller Centre for My Sales only.
Finance: Finance role has full permission on Seller Centre, except Business Insights and Shop Settings.
Chat CS: Chat CS role has full permission to My Products, My Sales and Webchat on Seller Centre only.
KOL Livestreamer: KOL Livestreamer has full permission to Live Streaming.
PLEASE: SELECT Administrator
4. Click + Add Shops to assign the member to the corresponding shops. Once done, click Save Member.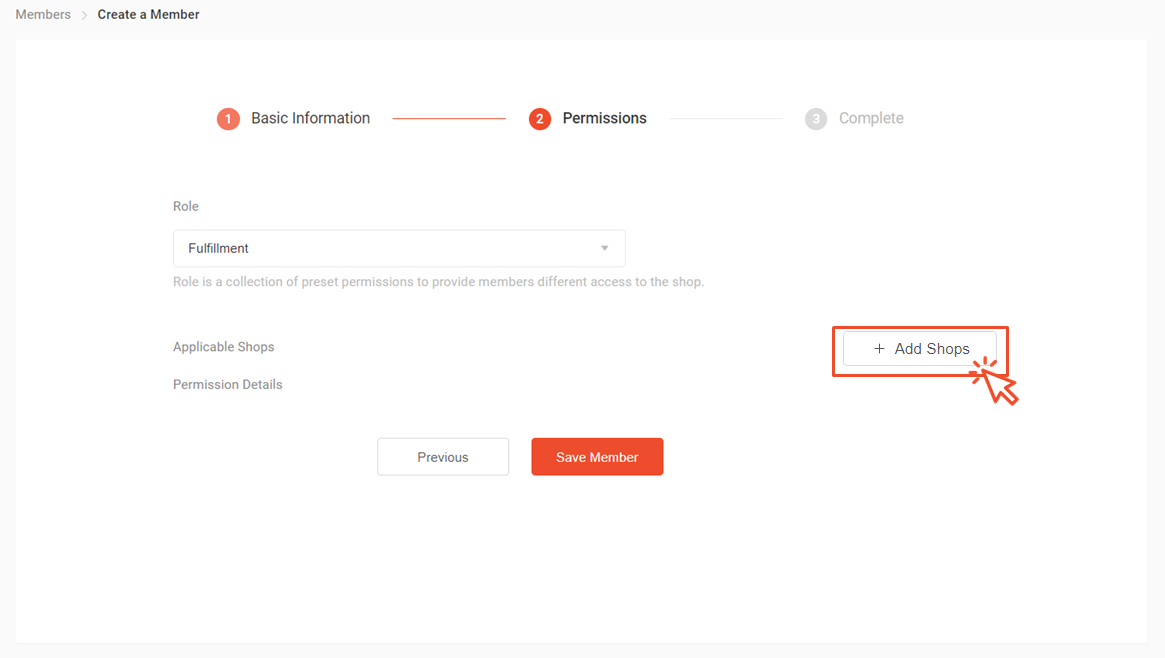 5. Member Account is successfully created once you are on this page. You may copy the login ID and password of the created Member Account and then send the details to  the Mutual Dropshipping agent.